ALPHA
KIDS
!


The DynaMIND
®
FAMILY Course
for kids aged 7 to 11 and their grownups.
Have you ever considered how your children, grandchildren, nieces and nephews would benefit from the power of alpha thinking?


The 2015 young graduates and their reviewing parents: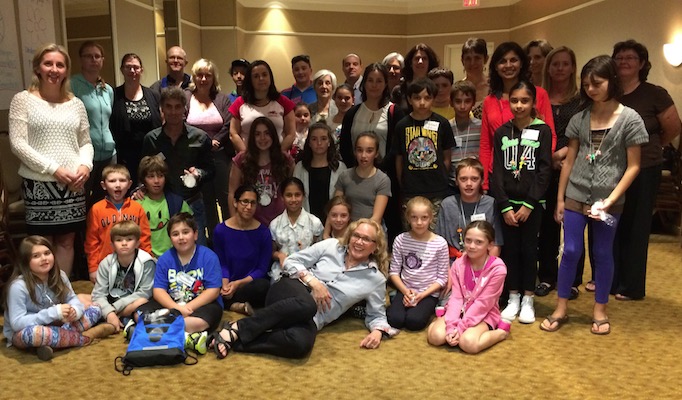 2007: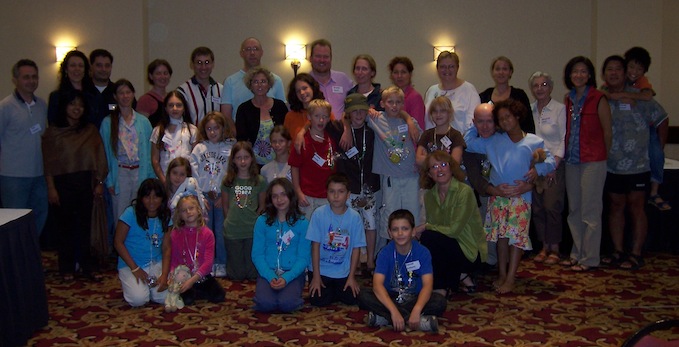 2010: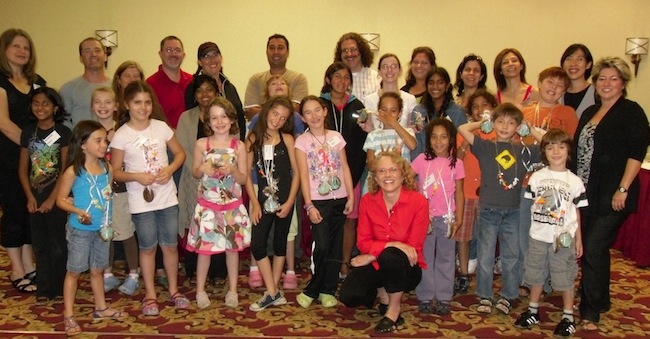 What if YOU had had the chance to learn alpha skills when you were a child? Consider all the things that could have been different and better for you if you had had the ability to use your mind's power... control your thoughts... protect yourself from negative programming and peer pressures... No wonder DynaMIND parents and grandparents are eager to introduce their young people to benefits that will last a lifetime!


In this three day class, children learn:

-The fundamentals of dynamic meditation and"mental programming" for shifting attitudes and beliefs to create positive thinking and positive beliefs about themselves.

-How to relax the body quickly (and quiet the "fidgets").

-How to create greater self-confidence and self-motivation.

-Empathy as the basis of emotional intelligence and healthy social interaction.

-How to turn disappointments into opportunities.

-Dream Generation and Recall for creativity.

-The Sleep Technique.

-Healing Hands and Sparkle Water for healing and pain control.

-Finger Trigger techniques for studying and classroom learning.

-Virtual Goal Programming for achieving goals and for building skills in sports etc.

-How to have a Super Memory.

-Aristotle's Four Cardinal Virtues.


It's for GROWNUPS TOO!
The DynaMIND FAMILY Course is for kids age 7 to 11,
accompanied by their grownup(s)
! who are DynaMIND graduates or first-time students as well.
-Kids will enjoy exercises and activities designed for them, plus useful interactive activities with their grownups!
-All graduates of Family DynaMIND have review privileges in the regular DynaMIND Course.

Instructors: Janet and Jonathan

"Since doing DynaMIND, my whole life has done a 180 degree turn. I'm working for myself and love every minute of it. It's been a wonderful experience to talk to my family about DynaMIND and so rewarding to see my grandchildren follow my example. And they love it too!"
-Valerie Salter, Toronto,
"Without Children's DynaMIND I don't know how I would've singlehandedly raised my two children as a single mother. They are now 27 and 25 with positive attitudes. Of all the things I've done for them, this was the most useful; and the one I'm proudest of."
-Lotus Nip-Bogrees, Oakville.


Tuition is the same as for the regular DynaMIND Course, and the kids have the same review privileges, not just for the Family Course, but when they're 12 they can review the regular course with teens and adults.
Call us for details. 905-954-0297.